Gardena Micro Drip Watering System
Free delivery on orders over £45.00
Gardena Micro Drip make watering your hanging baskets easy, use a timer on the tap and the jobs done without you having to "get out of bed" Gardena Micro Drip offers a range of different fittings to make a tidy job of installing your Gardena Micro Drip watering System and also a wide variety of nozzles, spray heads and drippers to deliver just the correct amount of water to each plant.
Gardena Micro Drip Has the answer.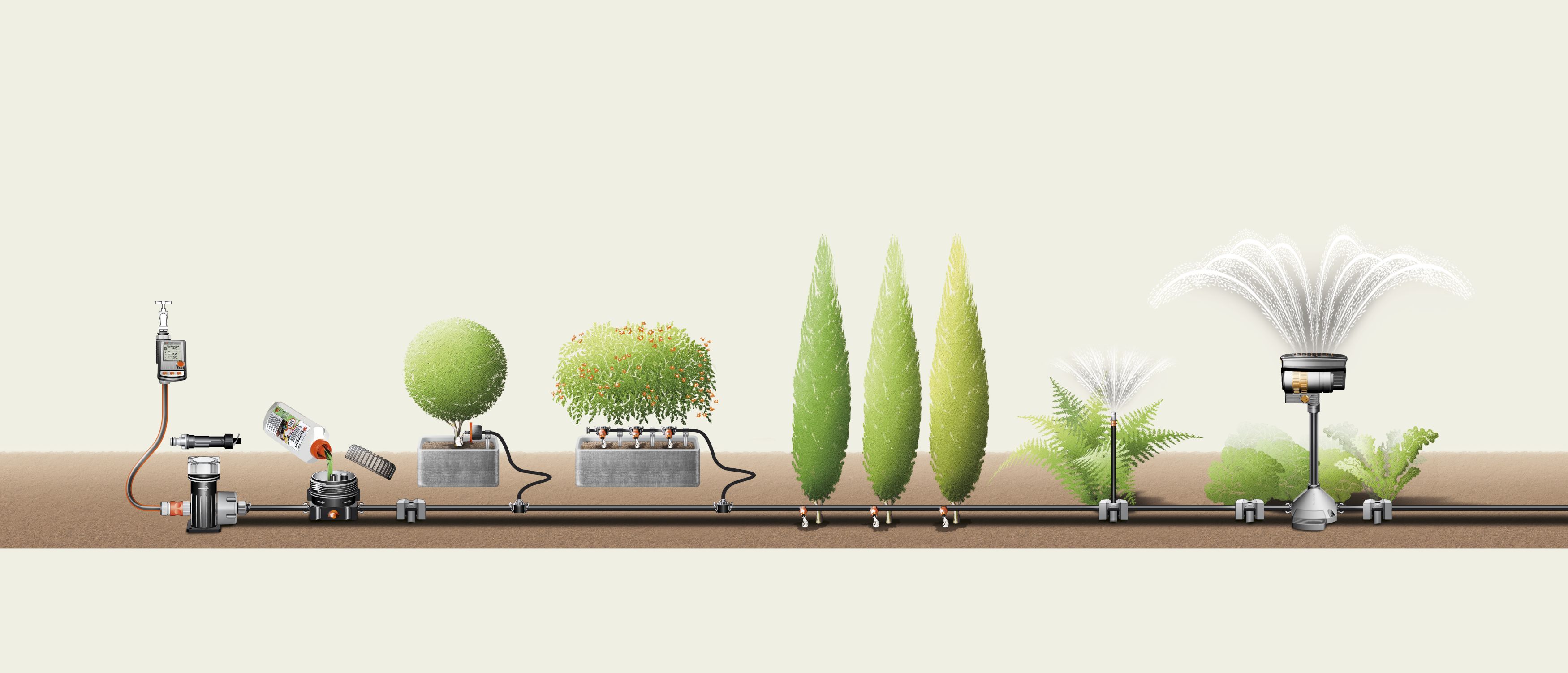 The GARDENA Micro Drip Watering System is a water-conserving method to deliver a targeted amount of water via drip heads directly to the plant. The soil is watered gently and evenly preventing too much precious water from evaporating, seeping or flowing away. This water-efficient type of irrigation system supplies the roots of each plant with exactly the right amount of water.
Visit Gardena Site for more details

The Gardena Micro-Drip watering system can be easily used for watering flower and vegetable beds, greenhouses, hanging baskets and pot plants, as well as longer rows of hedges or shrubs.
Use a timer on the tap and water while you are still in bed!
Watering your plants just could not be easier

The wide range of GARDENA Micro-Drip Watering System components makes it easy to create the ideal irrigation system for your individual garden situation. This way the watering is perfectly adapted to the individual needs of your plants: From continuous drops to a slight drizzle, to a gentle mist spray – this advanced irrigation system will help you to conserve water. Another plus: With the innovative "Quick & Easy" connection technology existing pipes can be easily opened and newly connected together.
Gardena Quick and Easy Connection System
Watch the full video of Micro Drip Watering System in action